Today Anya and I went hiking for four hours or so. We went to the Bottom Creek Gorge nature preserve (about 10-15 minutes from the house). It has three trails, and we walked two of them and saw the second highest waterfall in Virginia! Apparently on the trail we didn't go on there are the remains of some cabins for folks who used to live up there, and we met someone at the waterfall viewing area whose "father's people came from there." We'll have to go back and bring Cabol with us next time.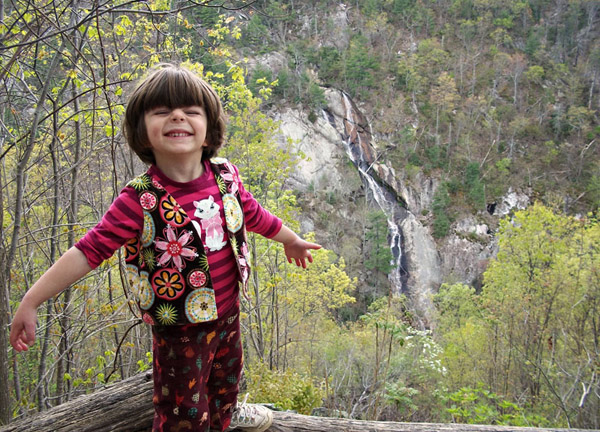 I've posted some more pictures.
According to the trail map we went about 3.5 miles, ranging from 2200-2600′ elevations. Anya did incredibly well, leading the way for most of the trip to the falls and part of the way back, at least until we started to run out of energy. I was impressed at her rock climbing abilities, since I have all the agility of a wounded rhino.