For the first time in two years, Anya and I have been at home when it snowed enough to be fun. Fun is, of course, relative, and probably the folks stuck in their cars in ditches or dealing with power outages at home had different feelings about the recent weather. But, that wasn't us. Yay! Fun!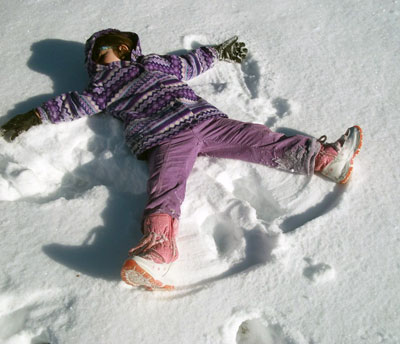 We did get kicked out of school early on Thursday (we don't have school on Fridays), and poor Andy had to work at home for the bits when his job wasn't closed. So, we were all home for several days in a row. We enjoyed the snow….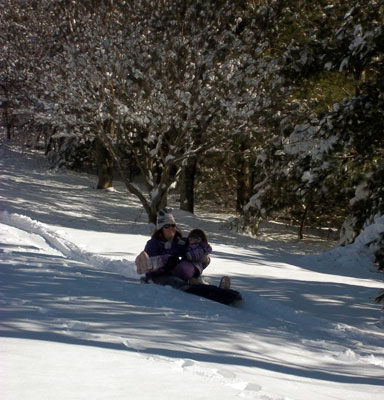 …we enjoyed the snow again…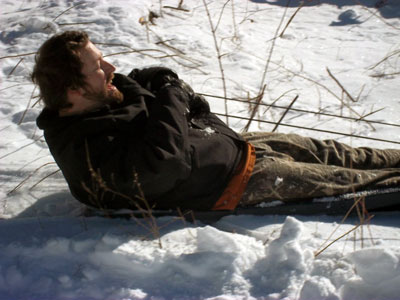 …we watched the dog enjoy the snow…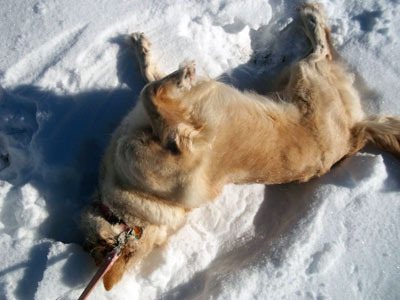 …we played games (dominoes, Sorry!, Monopoly, Settlers of Catan — this kid is a game nut)…
…and eventually we all went a bit crazy and AIEIEIE GET US OUT OF THIS HOUSE.