I felt an urge to try making lard recently, so I picked up some pork fat from Bright Farm and gave it a whirl. They suggested using a crockpot to render it rather than a stove, and it worked pretty well.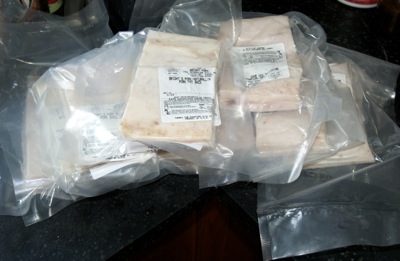 The packages of fat.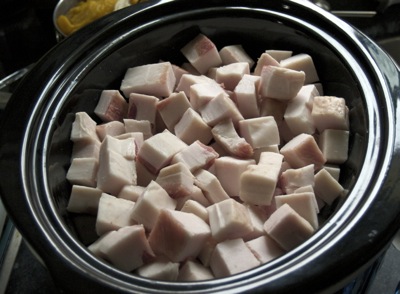 Chopped up and in the crockpot.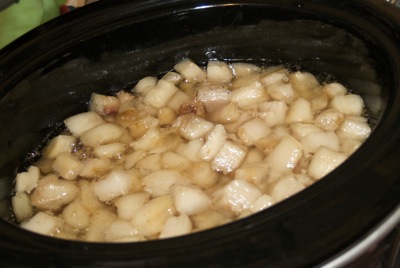 After a few hours.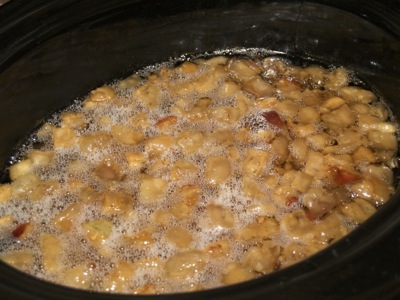 After about 12 hours or so, it looked like the solid bits were brown enough.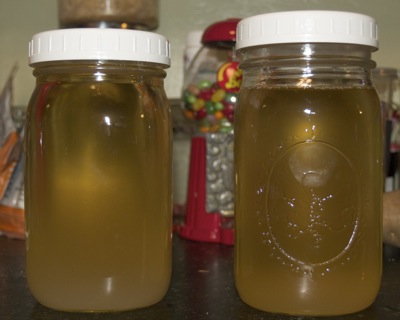 About 5 pounds of fat turned into 2 quarts of lard…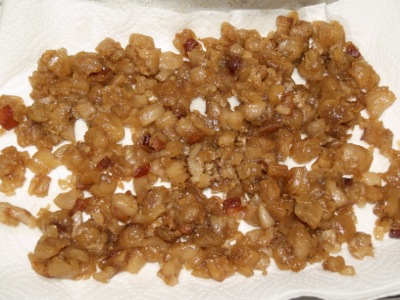 …and a bag of crunchy bits. Although I think I'd fry them before using to make them crispy again.
After cooling overnight.
I put one jar in the fridge, and one in the freezer. Today I made biscuits with some, and they are definitely flakier than in the past. The pork taste was only a bit noticeable, and then only if nothing was on the biscuit.
I wonder if there is a lard category at the fair.