Q: What do you get for $40 and an hour in the sun?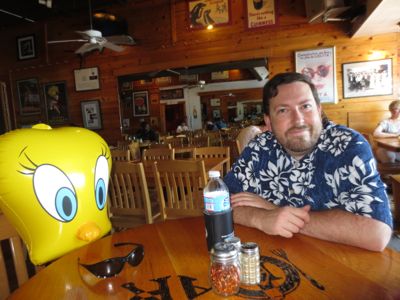 A: A giant, squeaky Tweety Bird and a bag full of advertising junk.
Seriously though, you also get to have a good amount of fun. At least until the kid has a meltdown and cries away her Flower Fairy face painting, which her dad somehow managed to not get any pictures of even though he took about a dozen while the face painting was in progress. (How does that happen?)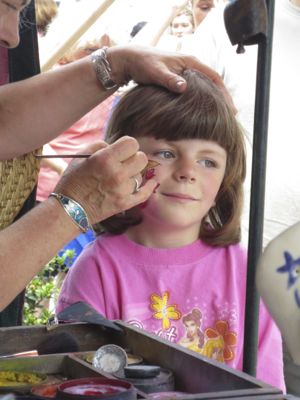 Before the crying, though, there was the acquiring of the Tweety…
and the posing with the Tweety…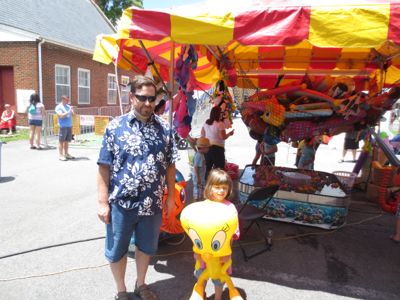 and the mother holding the Tweety while the kid poured some very expensive colored sand into a plastic dolphin bottle…
and a spin-y ride, during which no Tweetys were harmed.